Today we took advantage of the nice weather and decided to go on our first hike of this year. We drove to the Swabian Alb despite the still really low temperature (32°F). We arrived at the Wanderparkplatz Wolfstal at 10 am. If you want to check it out as well we recommend arriving there no later than that, at least on a weekend. Sunday might be even worse, the parking spots are limited and a lot of people come to visit, especially this time of the year.
We chose the small loop trail (2 miles). This trail is especially beautiful this time of the year as you can see the Märzenbecher flowers everywhere and also the Kelchbecherlinge (a special mushroom). The latter are endangered so one should not touch them. Another highlight in this area are the many caves – particularly for our boys. The biggest cave there is called Bärenhöhle and was home to hunters in the stone ages. This marked the end of our first hike.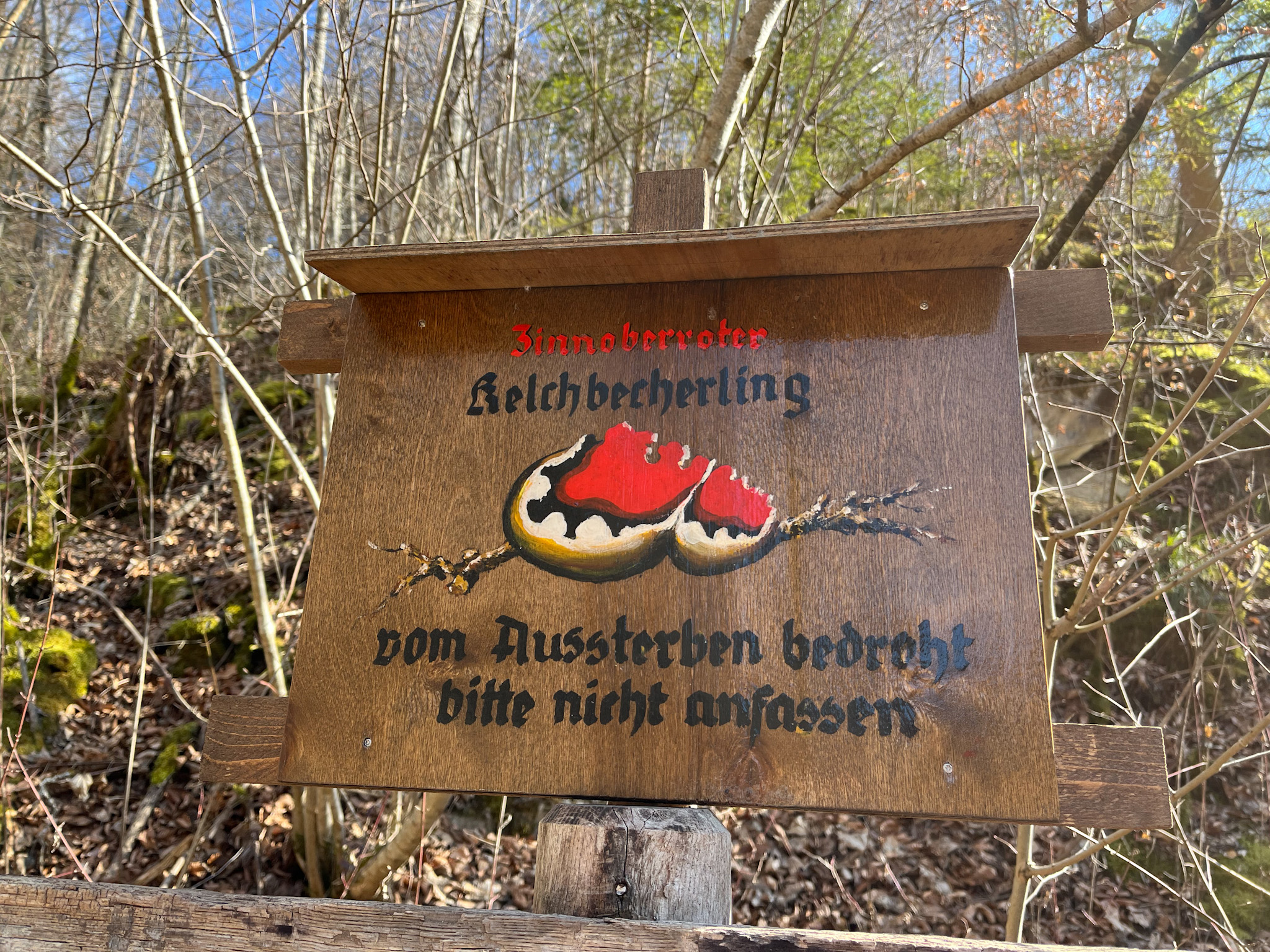 Quite close to the Wolfstal is the Lebens-Horizont-Weg (Life-Horizon-Way). You could combine the two hikes into one 6,2 miles loop trail, but we didn't have that much time today so we drove with the car to the Wanderparkplatz Mundingen (only a 5 min ride plus it was on the route back home). From there we walked the roughly 1,8 miles long Lebens-Horizont-Weg. Next to the path are 6 stations with different themes/questions that encourage you to think about your life. Every station also has a bible verse that fits to its topic. It is a very contemplative path and we can highly recommend it.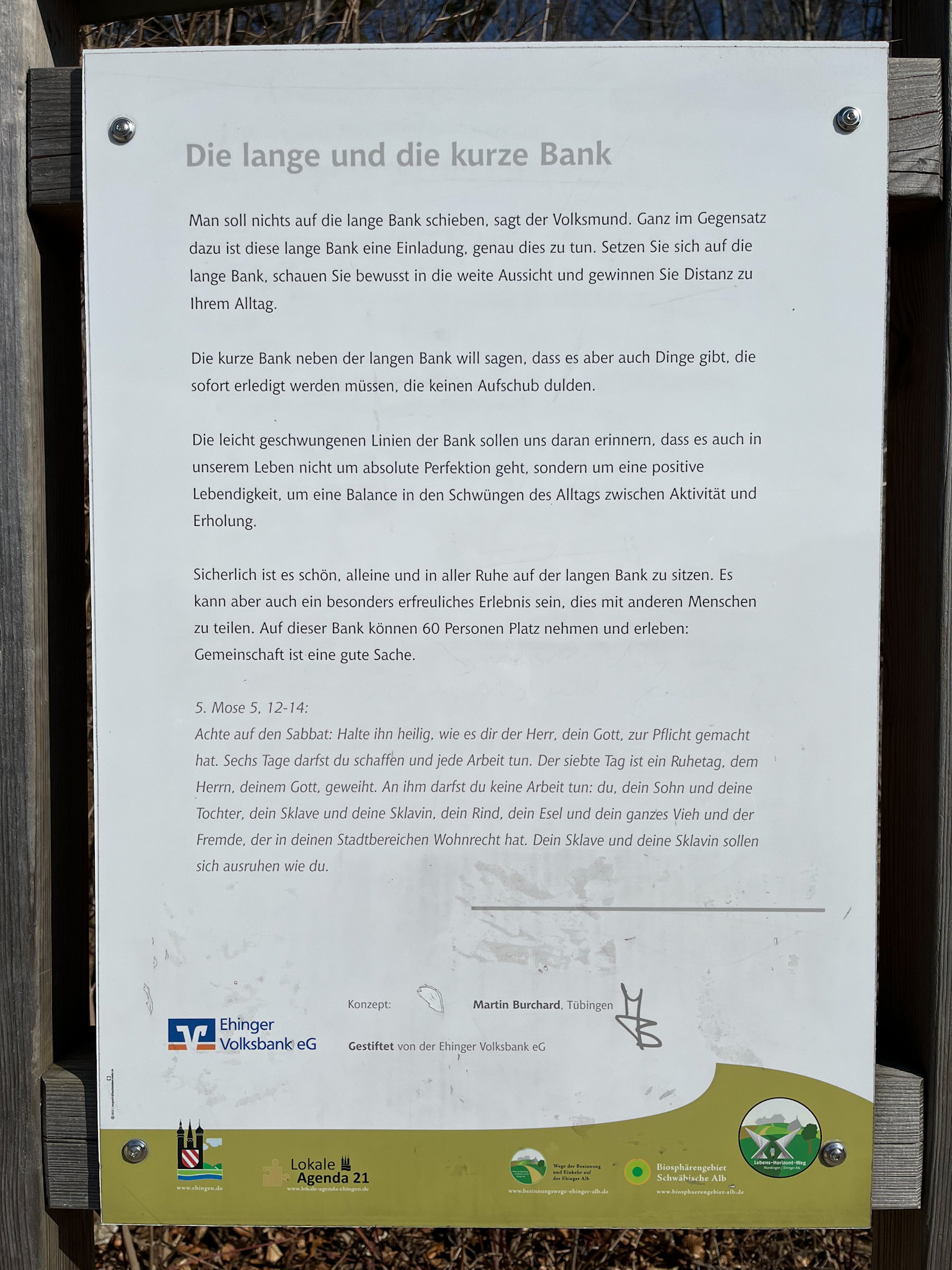 On our way home we stopped by the Ermstalfischerei (which we had spotted by chance on the way to our hike this morning). It's a small fishery that allows you to catch your own fish (if you know how to and have the necessary patience). For this time we just bought the freshly killed and cleaned char and also some smoked char. The char is smoked freshly every Saturday so you should stop by there on the weekend if you want to get some – but if you want to catch it yourself the owner recommended coming during the week, much more quiet then. Fish enthusiasts like us really get their money's worth there, our fish went directly to the grill for a delicious dinner.