On Thursday we went to see the Tower of London. Mike and I had already seen it many years ago but we couldn't remember all of it so it was really nice to go there with the kids again and show them the Crown Jewels, weapons and armory they have there. And of course they absolutely loved it. We managed to almost visit all the different areas of the Tower and we were done just in time to meet up with Reza for lunch at a nearby Brewdog restaurant.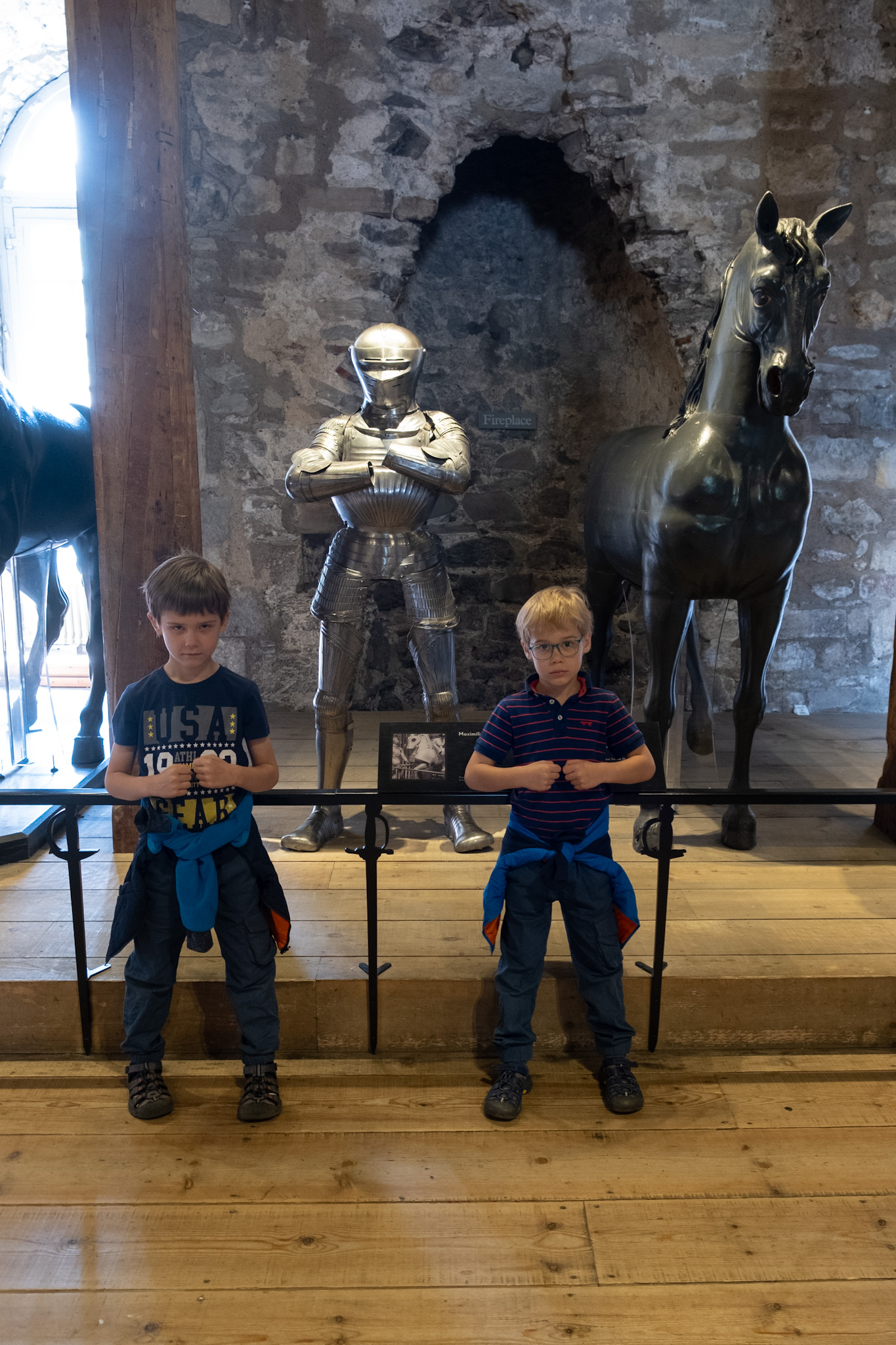 Next up on our to-see-list was the Tower Bridge (not to be confused with the London Bridge, that's a bridge you can definitely skip). We have seen the bridge many many times but we never got tickets to go up. This was always something I wanted to do. So we got some last minute tickets and went up there. For everyone visiting London we can highly recommend to check out the Tower bridge a little bit more. There are so many interesting things to find out about how they build it, the glass floor and engine room… It's really worth it.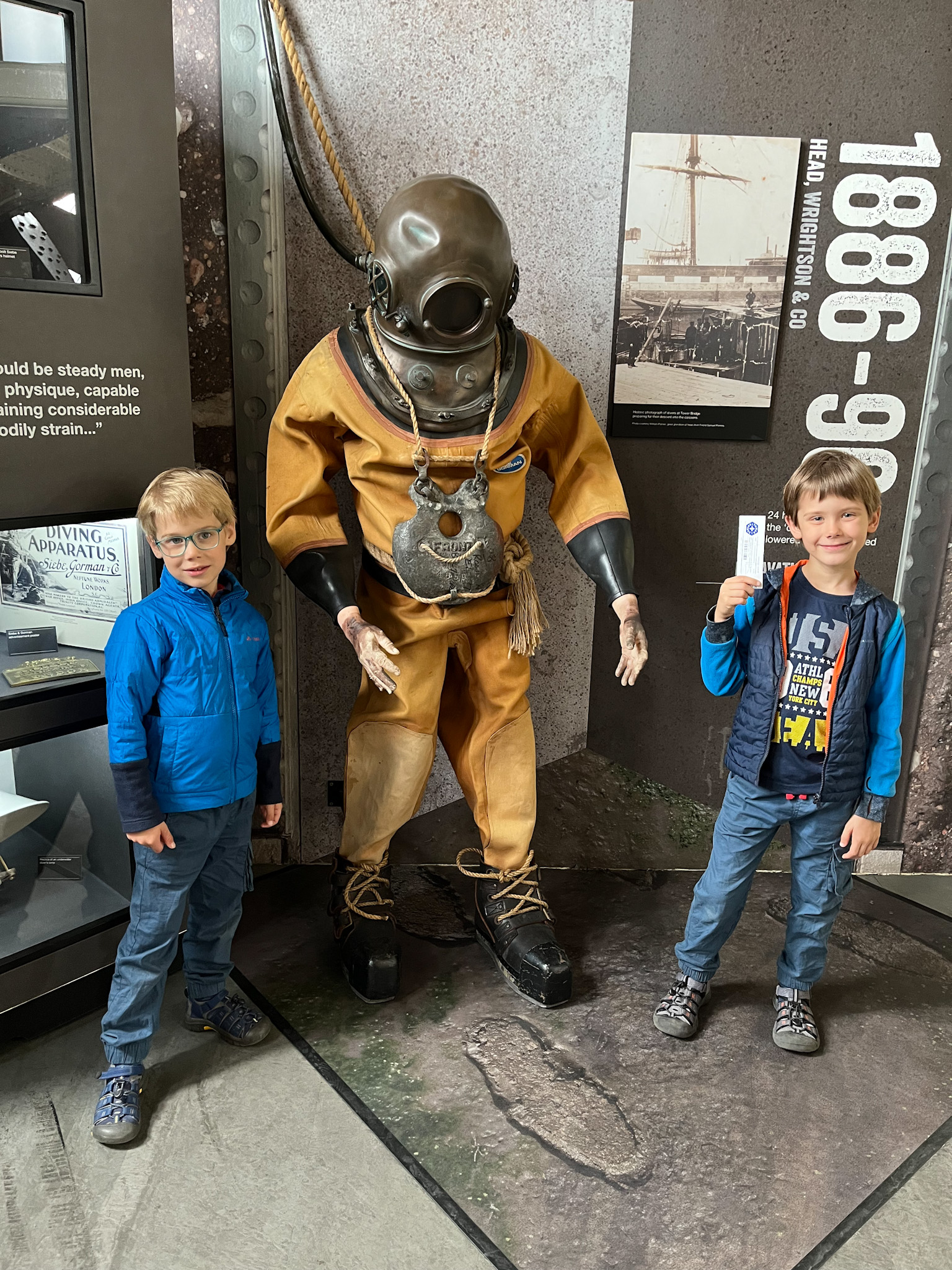 On the next day, Reza and Katie had the day off and had planned a little surprise. Reza had rented a GoBoat on the Regents Canal in London. The cool thing is, that you can drive the boat on your own while also having a little picnic on it. With our master captain Reza at the helm we had such a fun time, driving down the Canal and back again.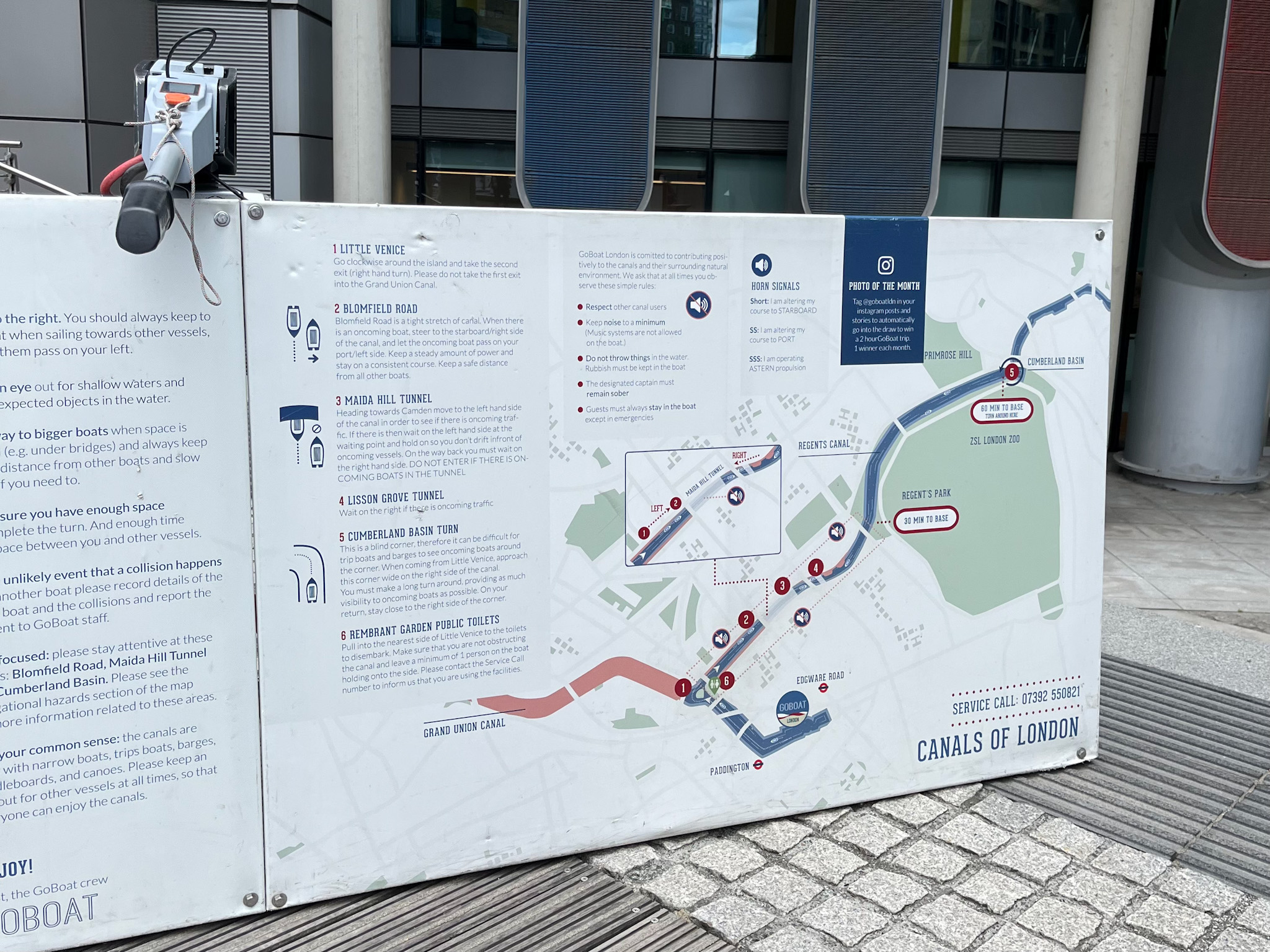 On Saturday we went to the Natural History Museum. We had also been there the last time we visited London but didn't see everything back then. So we decided to go again because the kids really loved it last time. The cool thing is that it is for free (although you can always donate some money). Right now they also have a very famous dinosaur on display. It's called Dippy. So we were there just in time to see this exhibition.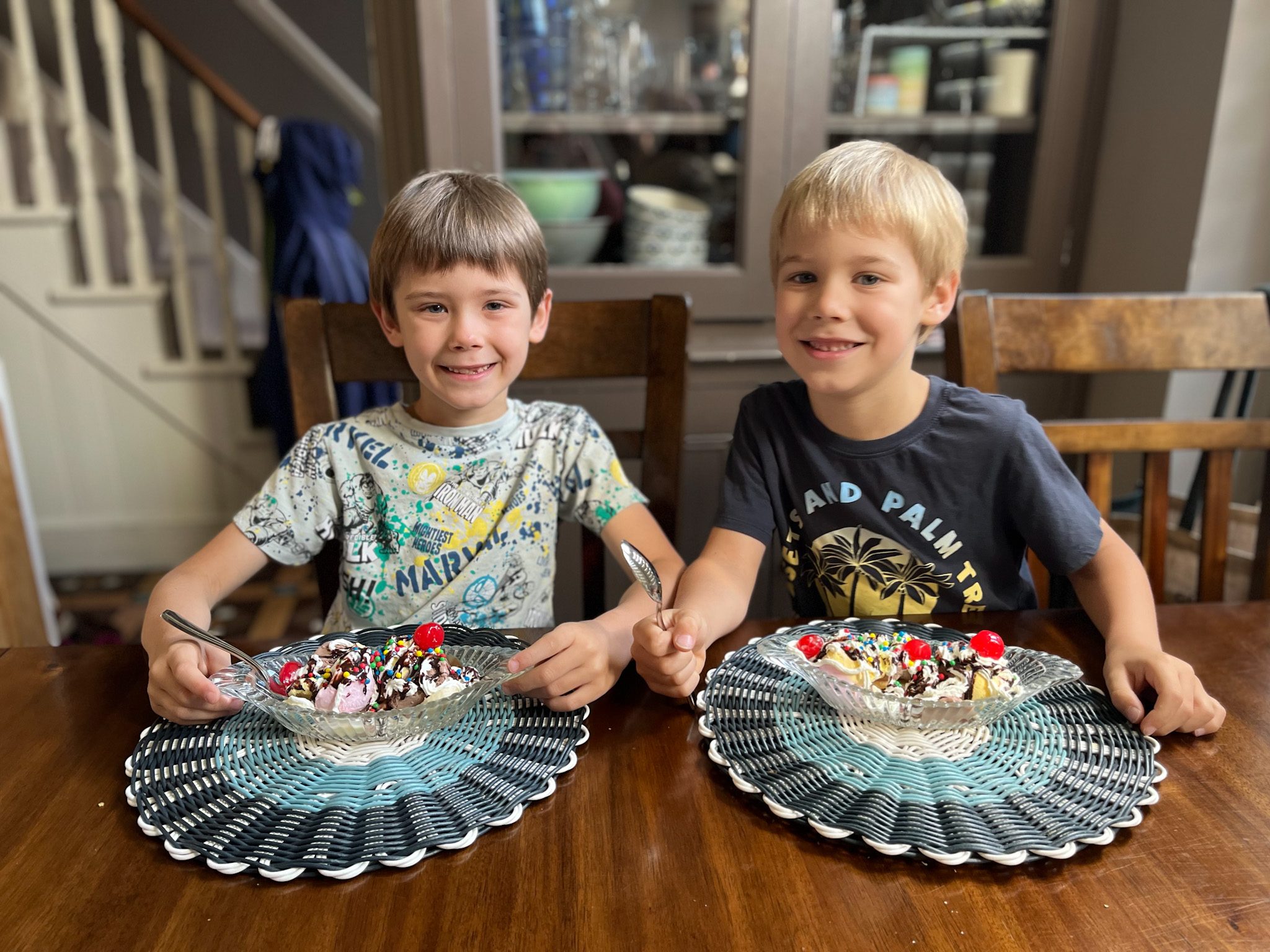 After we had visited the museum and enjoyed a quick lunch at a Persian restaurant, we stopped by Fortnum & Mason. It's a high end department store that just so happens to have the best Orange Marmalade and British Cookies.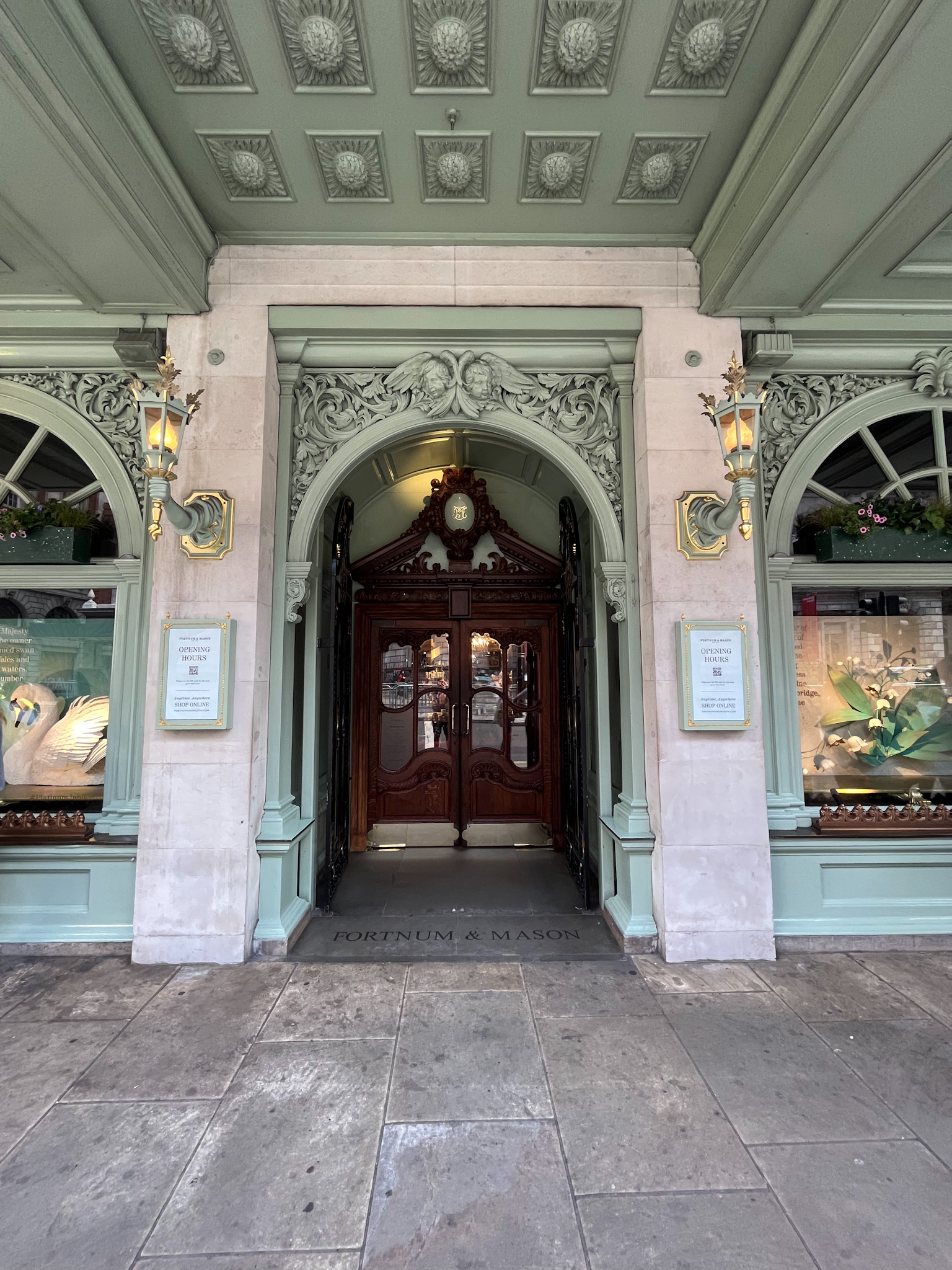 At night we were offered a night out without the kids. Our anniversary is coming up, so we were more than happy that Katie and Reza were looking after the kids while we went to see the Lion King musical. This musical has been on my bucket list for a long time. And I have to say, we loved it. It was not only the costumes and actors but also the whole building from 1834, that made this night very special.
The next day we had to get up a little bit earlier, because we had bought some tickets for the Harry Potter Studio tour. It is a little bit outside of London, which is why we booked the Tour through a different company (Golden Tours) that also got us there and back again with a bus. We are huge Harry Potter fans. And we can say it was totally worth going there. It was amazing seeing all the things from the movies up close. In total (including the gift shop) we spent 4 hours walking though the studio.
For our final day in London we hadn't made any big plans, we had a slow start and then started making our way to our (we can also speak for the kids I think) favorite playground in London: The Princess Diana Memorial playground in Hyde Park. It's also one of the spots that we went to last time but (like all the others we re-visited this time) it still was just as much fun for the kids this time. For dinner we got to eat out without the kids (thanks to Katie & Reza) so we could (again) properly celebrate our anniversary. We went to Dishoom, an Indian restaurant here in London. It was super delicious! Tomorrow we are already on a plane back to Germany – time to revisit Berlin!