After a long, long time we were finally able to go back to London, where we visited our extended family, Katie and Reza. In the last 2 years we had planned to come here at least 3 times but thanks to a Pandemic our plans got cancelled again and again. Which means we were more than happy, when we finally sat in the plane that brought us to London, Heathrow.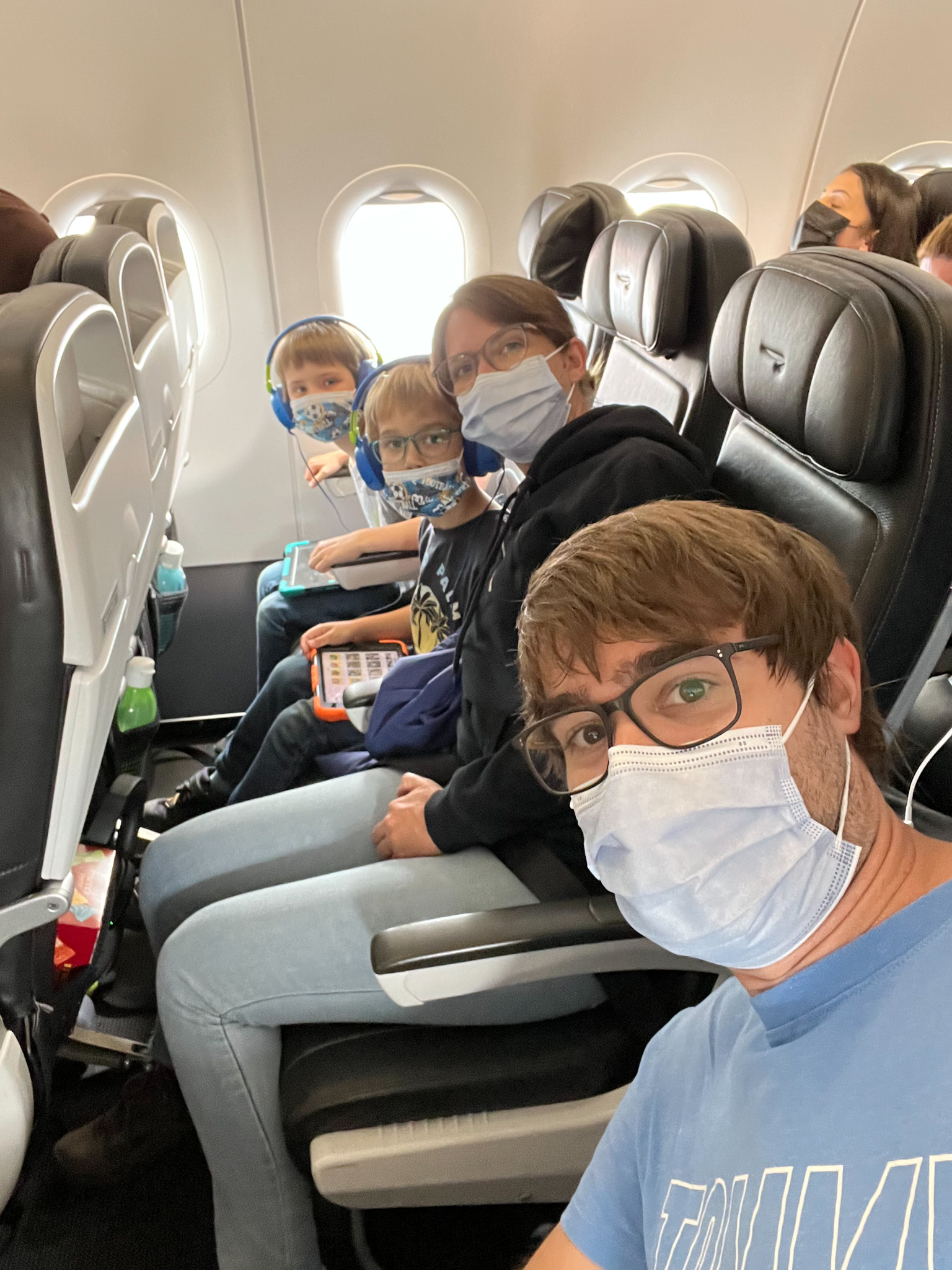 At the airport our patience got tested once again, when we had to wait for our luggage. We never had to wait that long. In total it took 1.5 hours until we got our luggage. You can image in what kind of a mood our kids were… But as soon as we got to the house were auntie Katie and uncle Reza live, all the hassle at the airport was forgotten.
We started our first day with an amazing English breakfast, followed by a dog walk through the nearby park. After that we went into the city to do some shopping. Of course the kids had to go to the Disney and Lego store. After a quick stop at Krispy Kreme (the best doughnuts ever), we took a ride with the London Eye to get a good look at London from up top. We were lucky, because there was almost no line and the weather was beautiful. We finished our day with a delicious BBQ.