Yesterday we had the chance to yet again visit one of our favorite places: The Black Forest. After breakfast we drove to the Kreuzkopfschanze, a ski jumping hill in Bad Peterstal-Griesbach. We started our hike at 11:45, straight up the hill much to the joy of our kids. The complete loop trail has a length of 4.5 miles, 1181 ft of elevation and a lot of things to see and discover.
Unfortunately the Griesbacher waterfall, which we passed soon after our start, did not have that much water so it was more a trickle than a fall. But pretty nonetheless. Along the route we saw blueberry bushes, almost all the time. Luckily we had picked the right time so we "had to" make many small stops to try the delicious berries. That, of course, meant that progress was very slow since we kept discovering more berries that just had to be tested. The blueberries from the supermarket really hold no candle to these wild ones: The ones from the forest are actually blue through and through and everything they touch turns blue too. The aroma too is much more intensive.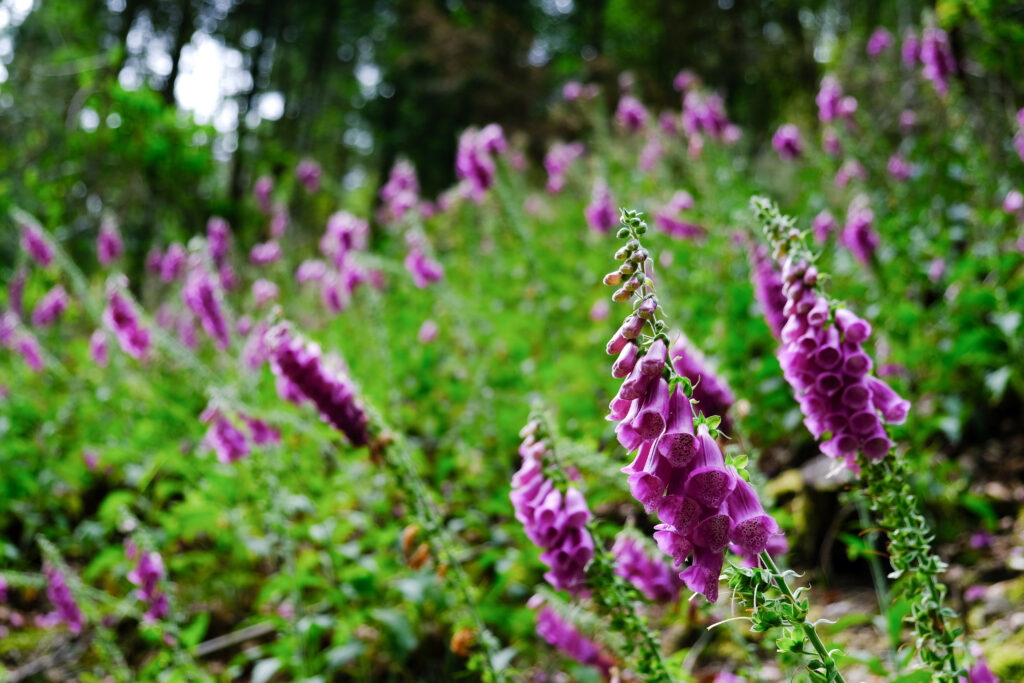 After 1.24 miles we reached the Sexauer cabin. It consists of the actual cabin with benches and tables plus a small shelter with a fire pit. We had brought sausages and some kindling/wood so we had our very delicious lunch break there.
After the exhaustive lunch we continued our ascent to the Teufelskanzel. The path was quite challenging, as it was quite steep and covered in rocks and roots. But once we got all the way up the view more than made up for the effort. We took another small break at the Marienruhe, a very nice viewpoint with a self-service "bar" complete with lemonade for the kids and beer / Radler for the grown ups.
The last stop on our trail was the Haberer Tower. A 16m high tower with 86 steps. After taking in the view of the Black Forest one more time we made our way back to the car, where we arrived shortly after half past 4.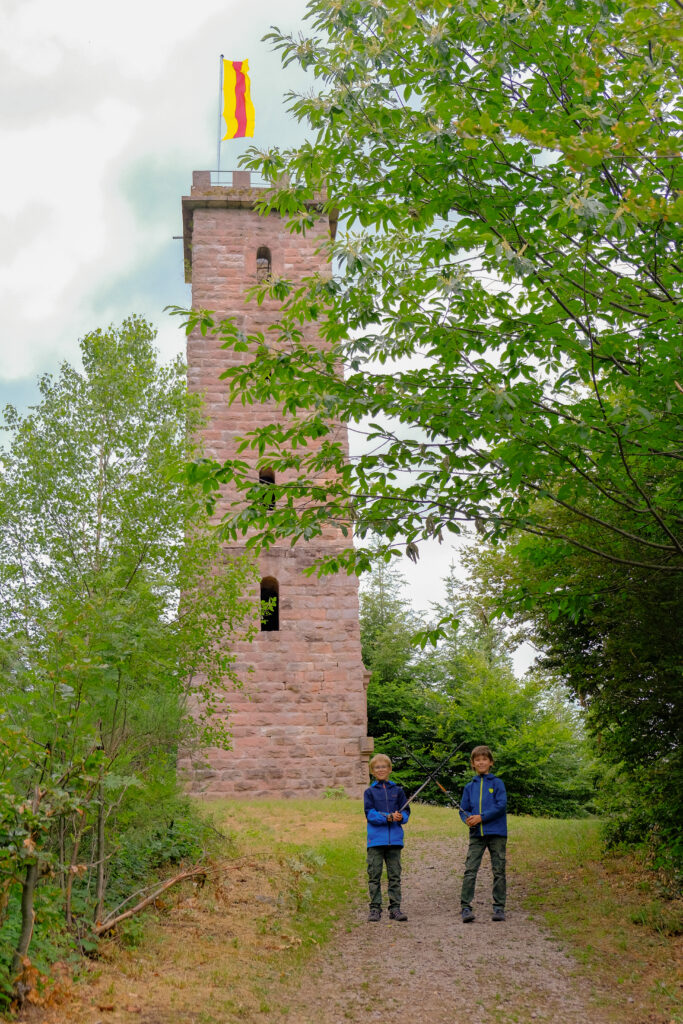 All in all we can highly recommend this trail, especially for kids since there is so much to see.