Slowly but surely the end of our (almost) 4 week vacation is drawing close. Last weekend we took it slow and tried to recover a bit in order to be ready for our last week of surfing. Mike's sister Betty was supposed to fly home on Saturday, but for some reason her flight got pushed to Sunday – a fact she only learned a couple of hours before getting ready to drive to the airport. Not ideal but since we still have our place it was no problem for her to stay a little longer. This way we could all go on a small snorkeling trip near the harbour in El Cotillo. On Sunday we went to the west coast of Fuerte to the small but very pretty Escaleras beach.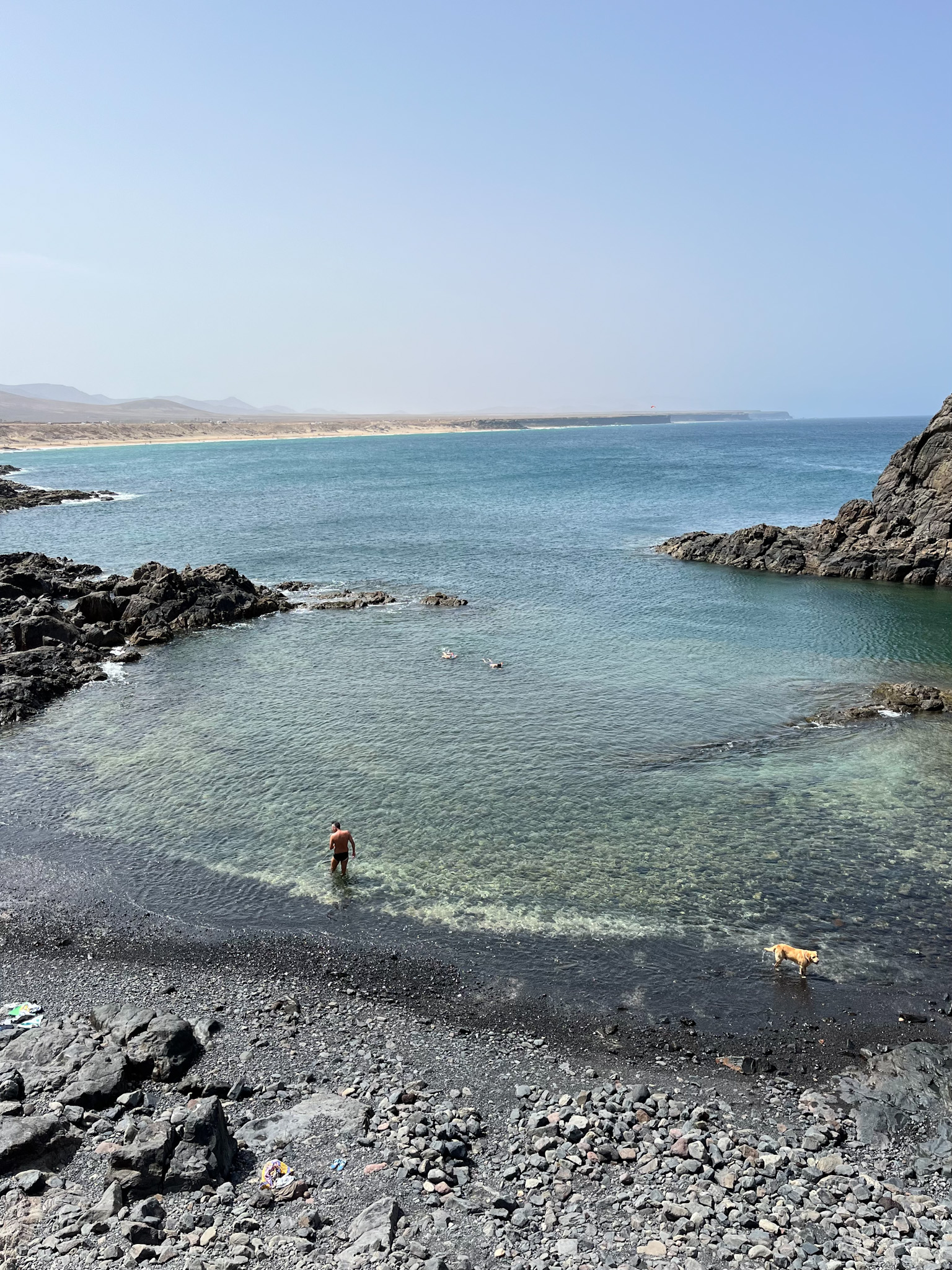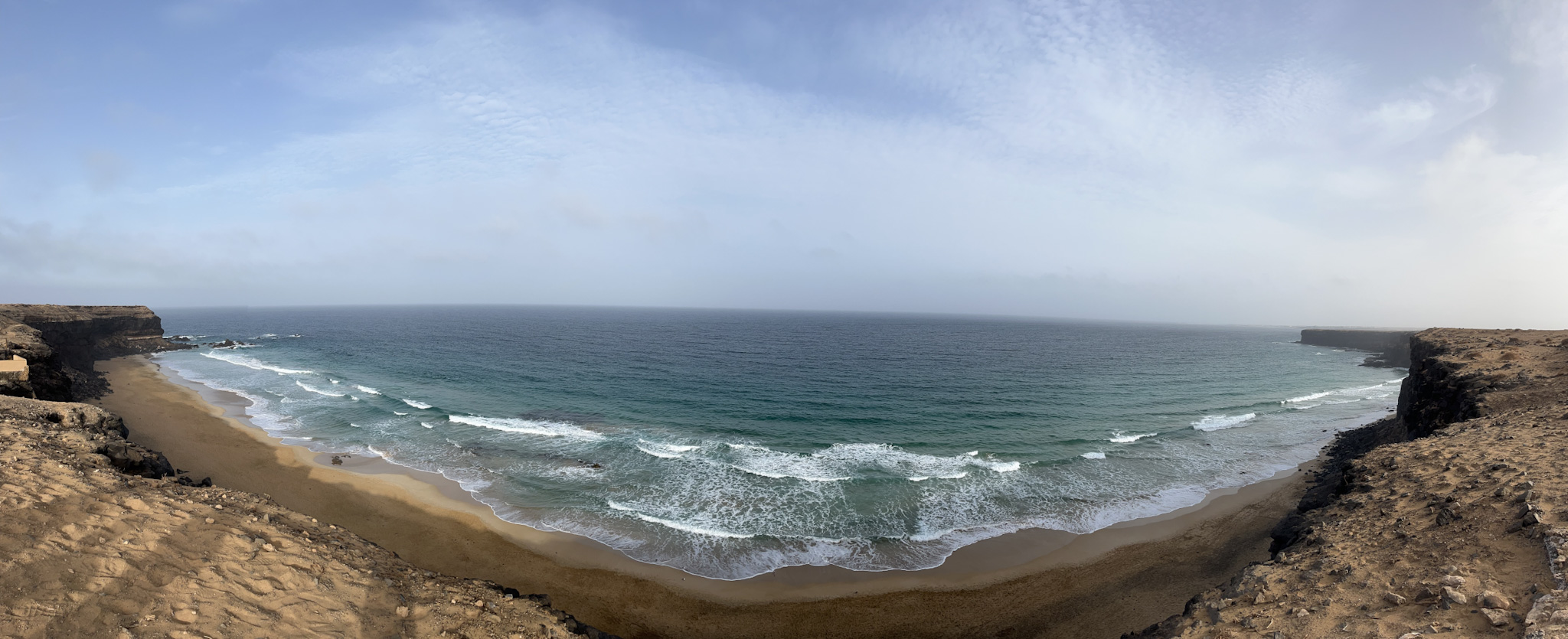 This week started (yet again) at our "beloved" (it's more like a love/hate) Punta Blanca. Unfortunately the last weeks full of surfing have taken a toll on me – my rib is bruised and I also pinched a nerve near my shoulder blade. But somehow I need to make it work, grit my teeth and and continue.
Much to our joy we stayed at the same surf spot for the following three days as well. We are also immensely proud of our two kids, how they handle everything – especially this surf spot. Nate is now also paddling a lot on his own, for Noam this is still proving to be more difficult. The waves are (compared to their size) already pretty big and yet they are already surfing green (unbroken) waves like two little professional surfers. Thanks to their teachers, Tommy & Pascal, who give them a little push to launch them into the waves 🙂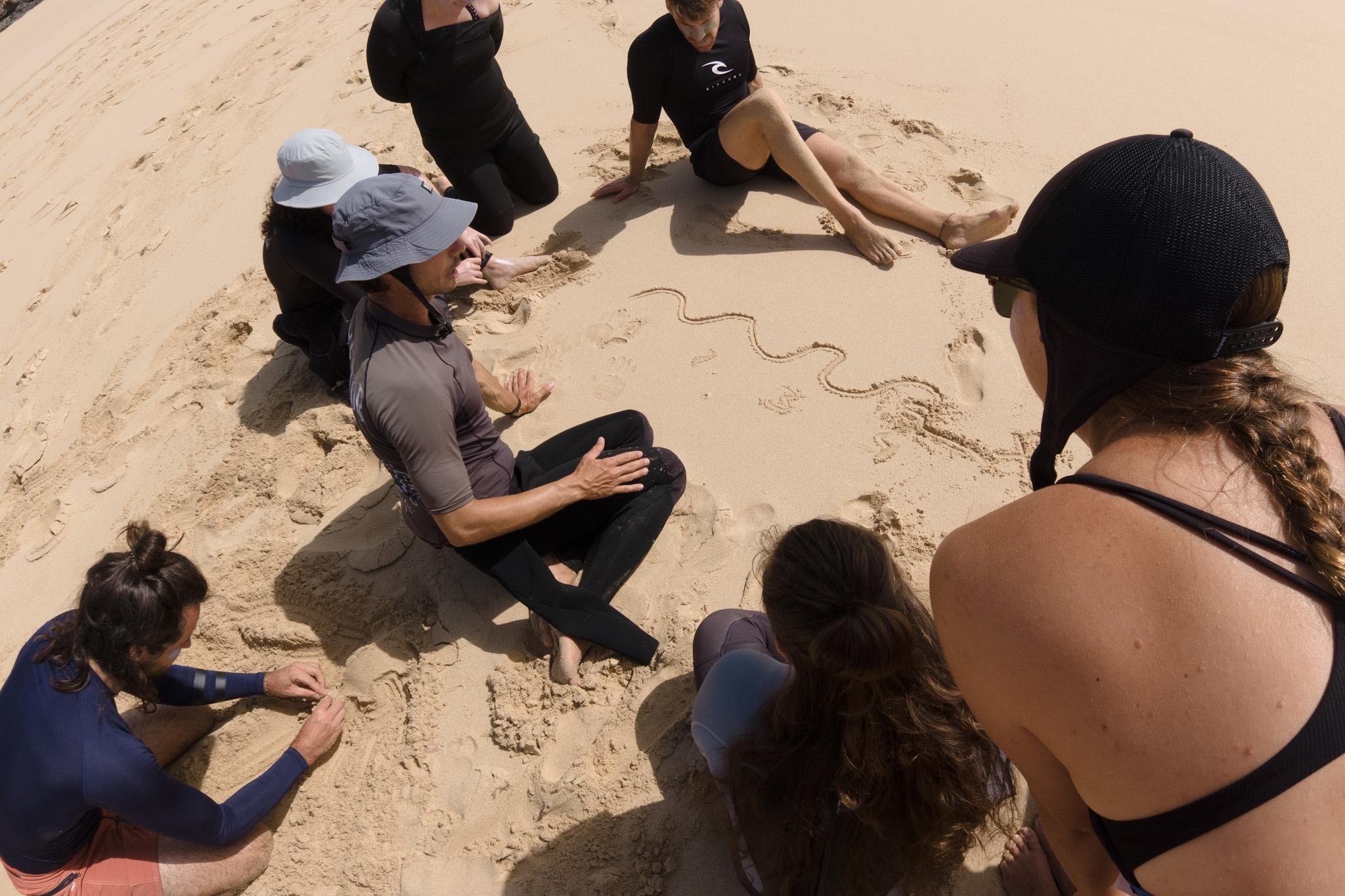 Like in winter we are very satisfied with the guidance and support of our surf teachers. The kids feel absolutely safe in the water and they have made a lot of progress. Also us grown-ups got our money's worth. We learned a lot (also about our limits) in the last weeks and we are now able to spend more time on the board, actually surfing and not just paddling and getting additional spin cycles in the white water. We really appreciate everything what our coaches do and how they give individual feedback and tips how to improve.
Thanks to our awesome SIF Team & our action cam we also have a couple of photos of us (and not just the Kids ;-)) in the water. Besides a great memory of our team here these photos also help us to identify individual mistakes (e.g. during the take off phase) and so help us to not only monitor but also drive our progress.
By now we have been already three times in our neighbor village La Oliva to surfskate. Nate has now gained a taste for skating in a "bowl". His words: "I don't want to go to the Aldi parking area at home, that's too boring, I want to go to a bowl" 🙂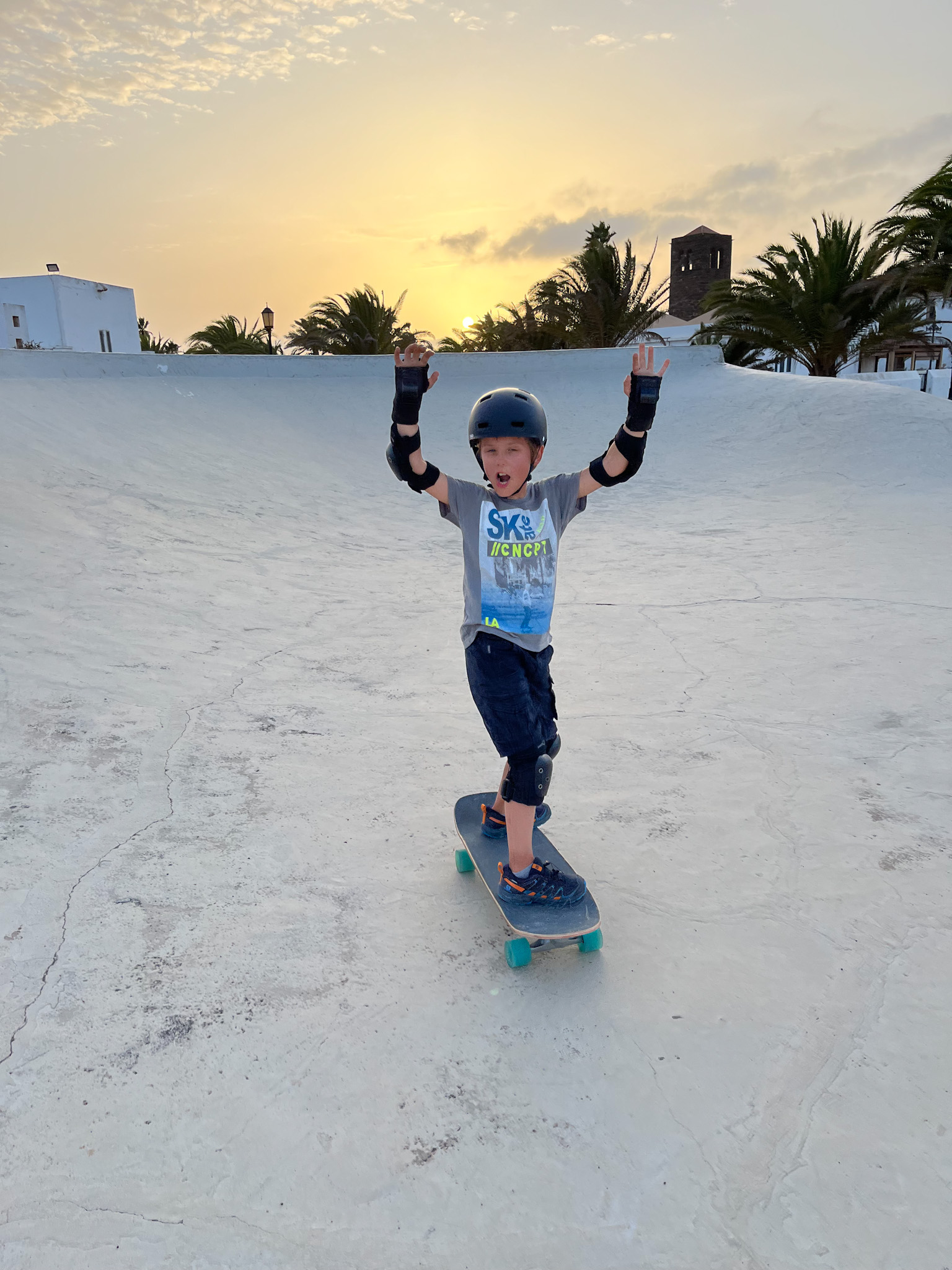 We had an absolutely amazing time here and we are so thankful for every moment that we were able to spend here. We also got to reconnect and get to know some great new people. Surfing really is a great way of bonding with people. Now we'll enjoy our last days here in Lajares until it's time to say "Hasta la vista!" on Sunday. Because, as with any sport, progress needs repeated time in the water, which means, we'll be back!